Home Safe: The BS Stainless Team's Triumphant Return
Increasing global energy demand is something that affects us all. As a pioneering company creating products and solutions to assist with the supply of LNG, which is already a major source of power around the world and is set to become even more important in the future, the issue affects our dedicated staff even more and it is for this reason, among many others, that BS Stainless are an essential regular presence at the annual Gastech conference.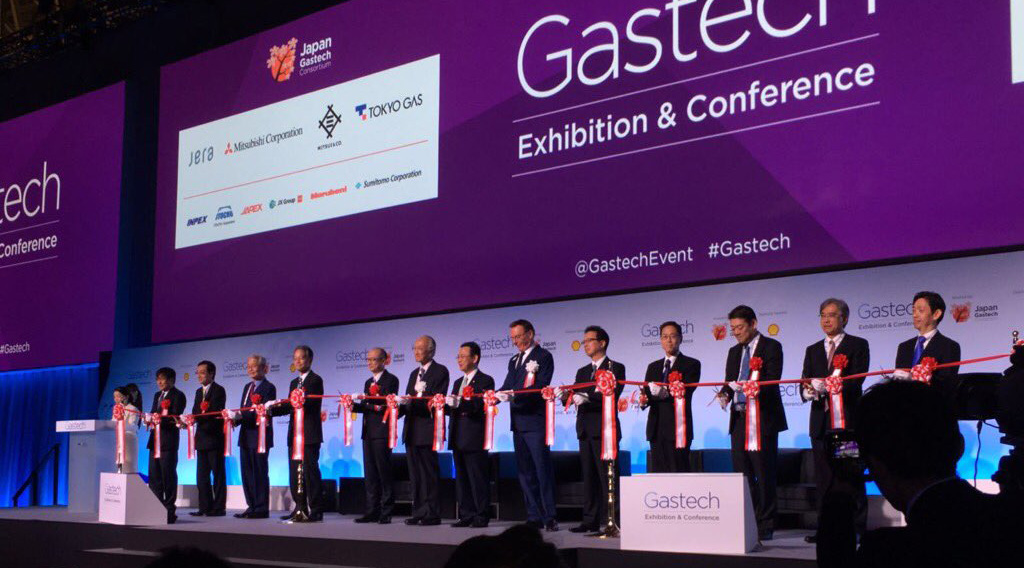 Our representatives have just got back from this year's event in Tokyo and are full of energy and ideas for the future (or at least they will be when they get over their severe cases of jet-lag!). They were there for the entire duration of the event, taking full advantage of the hundreds of learning and networking opportunities that Gastech, the world's largest and most important gathering of its type, has to offer.
On arrival, the first thing to do was set up our stand. All of our stuff had been shipped out ahead of us so it was a simple, if time-consuming, matter to check everything had arrived ok and get it all looking good for the incoming delegates. We went for a stripped-back, minimal feel to our stand, preferring to let our products do the talking for us; our stand number was 9345 and we enjoyed a prominent position in line with our growing global importance to the industry.
Simon Flowers is the Chairman of Wood Mackenzie and he got things off to a flying start with a rousing start, opening the international energy leadership debate; this proved to be an extremely stimulating and lively conversation, during which many innovative ideas were shared, discussed and examined. There were a number of such debates and seminars throughout the event which, along with managing our own stand, meant that the BS Stainless team were kept constantly busy.
It was a very proud time for the BS Stainless team, as our long years of planning, testing, innovating and creating have finally come to fruition. At each of our appearances at Gastech, we have been presenting our novel and unique system for laminating metals in its different stages of evolution; at Gastech this year, we were extremely gratified to be able to show finished products to our supporters, who have followed the progress with interest throughout its duration.
We are already making plans for Gastech 2018, which will see our team fly out to Barcelona; make sure you subscribe to our newsletter to get your copy of our preliminary report coming soon!