20 Years of BS Stainless: What's Next?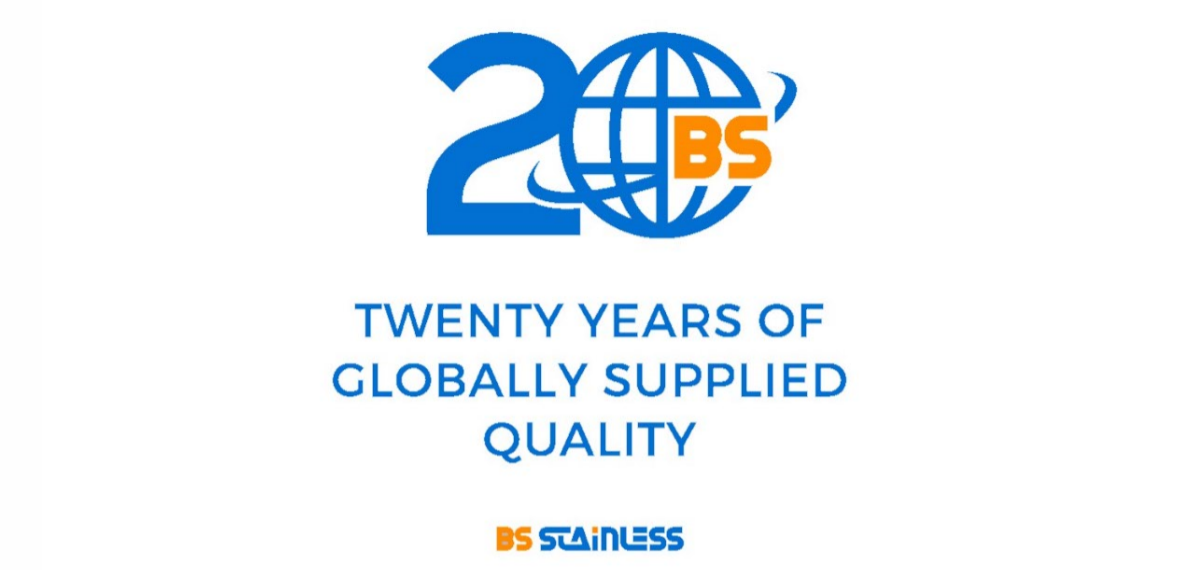 The 26th of January 2018 saw BS Stainless reach its 20th anniversary as a successful, innovative company involved with the manufacture and supply of stainless steel products. Throughout this time, we have grown and evolved as a company and are looking forward to many more years delivering the very best to our customers.
Our current focus as we move forwards into the future is making our operation even more environmentally friendly than it already is. One of the products we create that is directly improving environmental standards is mass loaded vinyl and we are specialist suppliers of the versatile material. Innovatively bonded to a range of metals in our exclusive product SoundMet, mass loaded vinyl is changing the way heavy industry thinks about metal jacketing insulation.
Many insulation systems can be noisy, particularly those in power stations and oil & gas processing plants. To protect employees and comply with health & safety law, adequate sound-damping must be installed; mass loaded vinyl is the ideal material to provide this barrier for a number of reasons.
The flexible noise barrier is constructed from high-density, naturally-occurring minerals which make it extremely pliable to help prevent the transmission of sound

We supply mass loaded vinyl which is loaded with pure barium sulphate, which is specified in ISO 15665 and is used by a wide range of engineering and design companies including market-leading Shell

An extremely high mass makes the product the most effective available for damping excess sound when used for acoustic pipe wrapping and metal jacketing insulation systems in the gas & oil industries

Tough and robust, mass loaded vinyl will resist grease, weak alkalis and acids, water and mineral oils

Available in a comprehensive range of mass levels to suit all applications

Additional options include glass reinforcement, improved fire resistance (for BS 476), enhanced protection from low temperatures (down to 50 degrees centigrade) and a host of other global specifications

We have supplied mass loaded vinyl to locations all over the world, both as a standalone product and as part of a complete package including SoundMet and ancillary products such as expansion springs, wing seals and stainless steel banding

As an alternative to lead that is fully recyclable, our mass loaded vinyl carries unrivalled green credentials
Subscribe to our newsletter for more updates from BS Stainless as we look forward to another 20 years and more as the UK's premier stainless steel supplier.