Safety First: Deburred Edge Coil
In every industrial project, safety is of paramount importance. BS Stainless are committed to improving health and safety across the spectrum of industry and, as part of this commitment, we are proud to supply stainless steel strip coil products that have undergone an edge dressing process.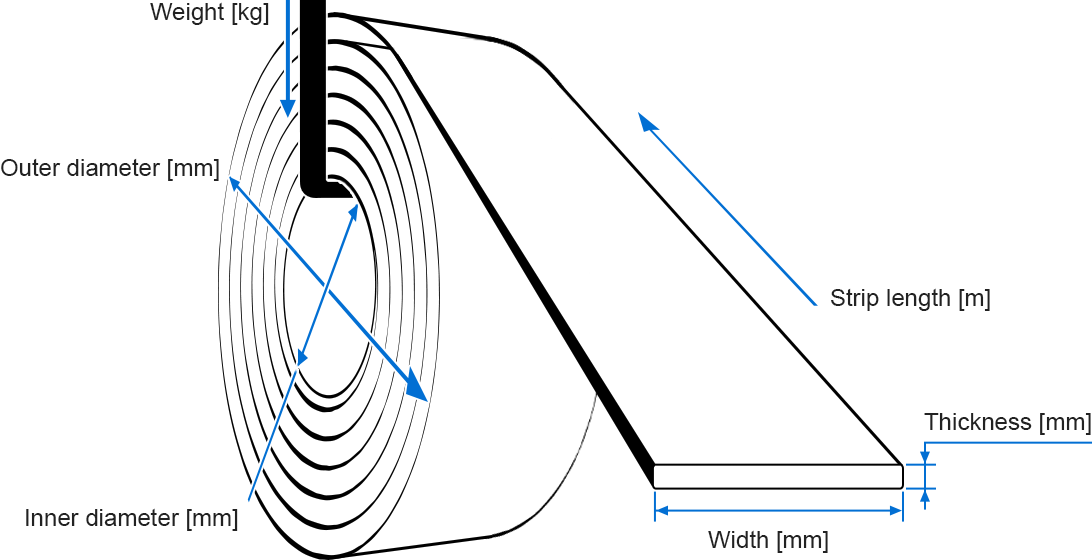 Edge prepared stainless steel strip coil is extensively used in the construction industry for a variety of applications. BS Stainless have always looked at ways of improving the product and the process of edge dressing, which dramatically improves safety, is one of the most important factors in creating the versatile coil.
During the production of steel strip and coil, the material gains a sharp edge which is also known as a burr. This edge presents a clear safety hazard and also makes the material thicker and more difficult to work, hindering the welding process and creating unnecessary expense by lengthening the time required to successfully complete the project. Strip and coil with this edge must be handled extremely carefully and its inferior quality can lead to problems further down the line, costing the owner time and money in repairs.
Our clients have benefited from our heavy investment in edge preparing and deburring technology. We own, maintain and operate multiple state-of-the-art custom-built machines capable of producing large quantities of stainless steel strip and stainless steel precision slit coil with a safe, high-quality burr-free edge and can also apply the technology to Aluzinc products. We can supply deburred edge coil with a comprehensive selection of edge shapes including square, round and contoured, offering true versatility.
BS Stainless are major international suppliers of burr-free stainless steel strip and coil, exporting the material to a number of countries in Europe and the rest of the world. Within the United Kingdom, we are the market leader of this essential material.
Our precision slit stainless steel strip coil is widely used within the construction, heating, catering, automotive and ventilation industries, as well as heavy industry such as gas and oil extraction. Supplied under our ISO 9001 accreditation, all products from BS Stainless are guaranteed to exceed the relevant health, safety and quality specifications.
For further information on our safe, edge dressed stainless steel products, please contact a member of our skilled team today. You can chat live online or give us a call/email and we will get straight back to you. Don't forget to check out our coil calculator for those essential figures!