Bandfix Stainless Steel Ultra Spring
Overview
For tank cladding and larger OD pipework and lagging many insulation specifications including CINI will request wider bands for strength especially for resistance to wind.
This can be solved by the Ultra spring manufactured in the UK to suit 40mm (1.5") banding or 50mm (2") banding part of the Bandfix® range of industrial ancillaries.
The Ultra Spring also referred to as a Super Mity Spring takes the engineering of the standard compression spring or Mity spring and moves it forward, manufactured from either 304 (1.4301) stainless steel or 316 (1.4404) the added base plates with slots increase the strength to allow for higher loading and 40mm (1.5") banding. The unique design also allows for another variant using the same technology to suit 50mm (2") banding, 40mm (1.5") or 25mm (1") strapping sometimes referred to as storm banding. Quick and easy to fit but with much lower cost than some heavy duty over engineered alternatives such as the Super Spring this new addition is ideal for thermal insulation projects around the world.
To install this product stainless steel banding is carefully threaded through the slots of the base plate then can be tightened using a banding tool, for widths larger than 1" (25mm) a Giant banding tool is recommended. Once secured wing seals can be used to hold the banding in place, the hexagon bolts used in the spring can then be tightened or slackened as required to increase or decrease the compression and allow expansion of the metal jacketing system.
See also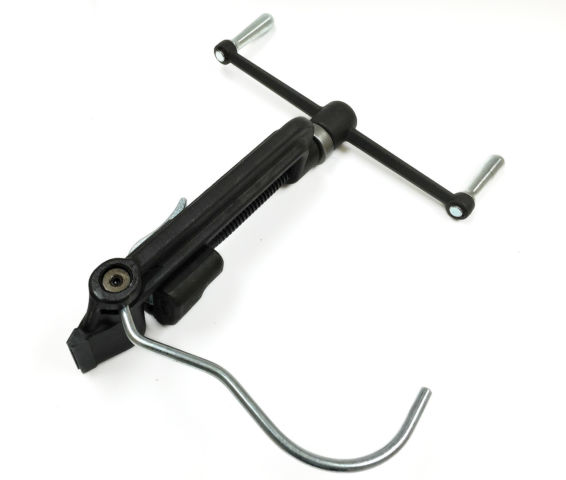 Giant Tool for use with large banding and giant buckles up to 11/4"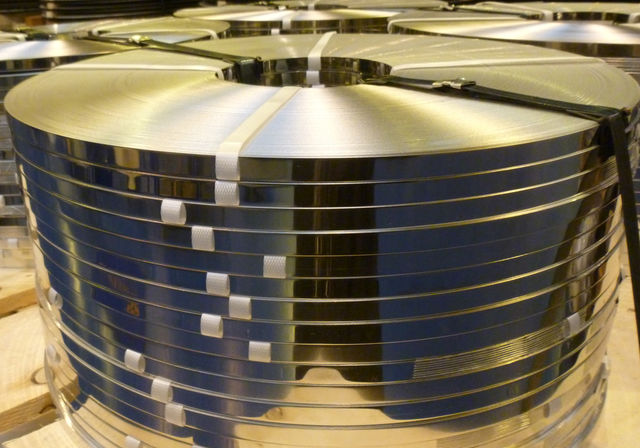 Manufacturer and international distributor of stainless steel banding and strapping for Insulation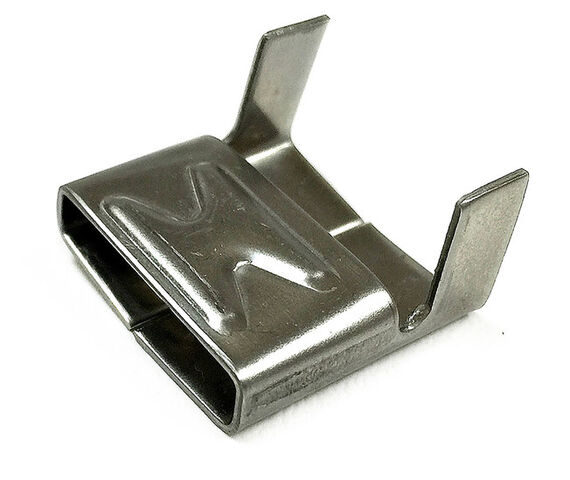 Stainless Steel wing seals hold tightly stainless steel banding and metal jacketing in place.