Bandfix Aluminium Banding
Overview
The Aluminium banding is supplied from stock we offer two types of banding to suit clients needs.
Our Heavy duty Aluminium banding many used for industrial insulation for its added strength typical thickness of 0.55mm.
In coils / rolls of approximately 250 metres in length.
13mm (1/2") approx. weight 5 kgs
19mm (3/4") approx. weight 7 kgs
As an alternative we offer a lighter version of Aluminium banding, this is manufacture in 0.3mm thickness as a result its easier to carry and cut so ideal for working up ladders, scaffolding or in more difficult areas. Widely used in the insulation industry for supporting insulation materials for HVAC applications its is supplied from stock 2 kg coils.
13mm (1/2") approx. 180 metres per roll approx.
19mm (3/4") approx. 129 metres per roll approx.
Our Aluminium banding is ideal for securing many materials especially insulation, light weight and non corrosive. The can be secured with Aluminium wing seals available from stock in bags / boxes of 100. Each roll is lightweight for ease of handling and can be unrolled and cut to the desired length, this reduces wastage when compared to fixed length banding. The banding can be tensioned and cut using our Bandfix® banding tool.
Aluminium banding can be used in HVAC over aluminium cladding, Rockwool, PIR, PUR and many other forms of insulation for temporary or permanent fixing.
See also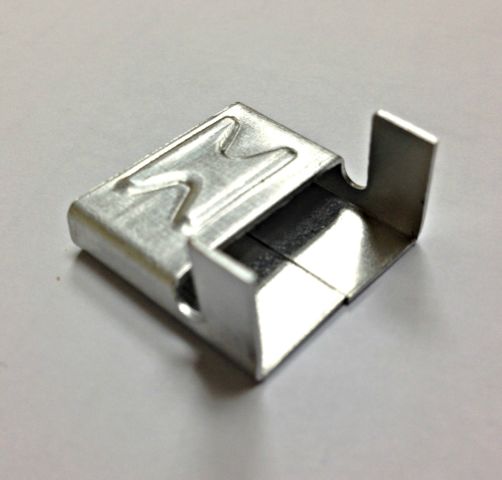 Boxes of aluminium wing type seals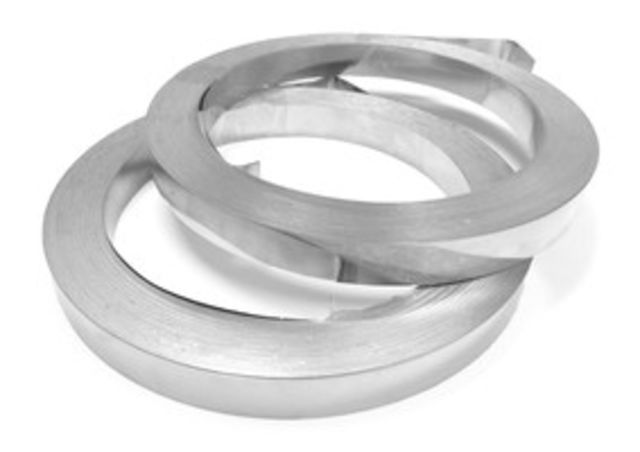 Light gauge rolls of Aluminium banding or strapping