The Latest New Product from BS Stainless...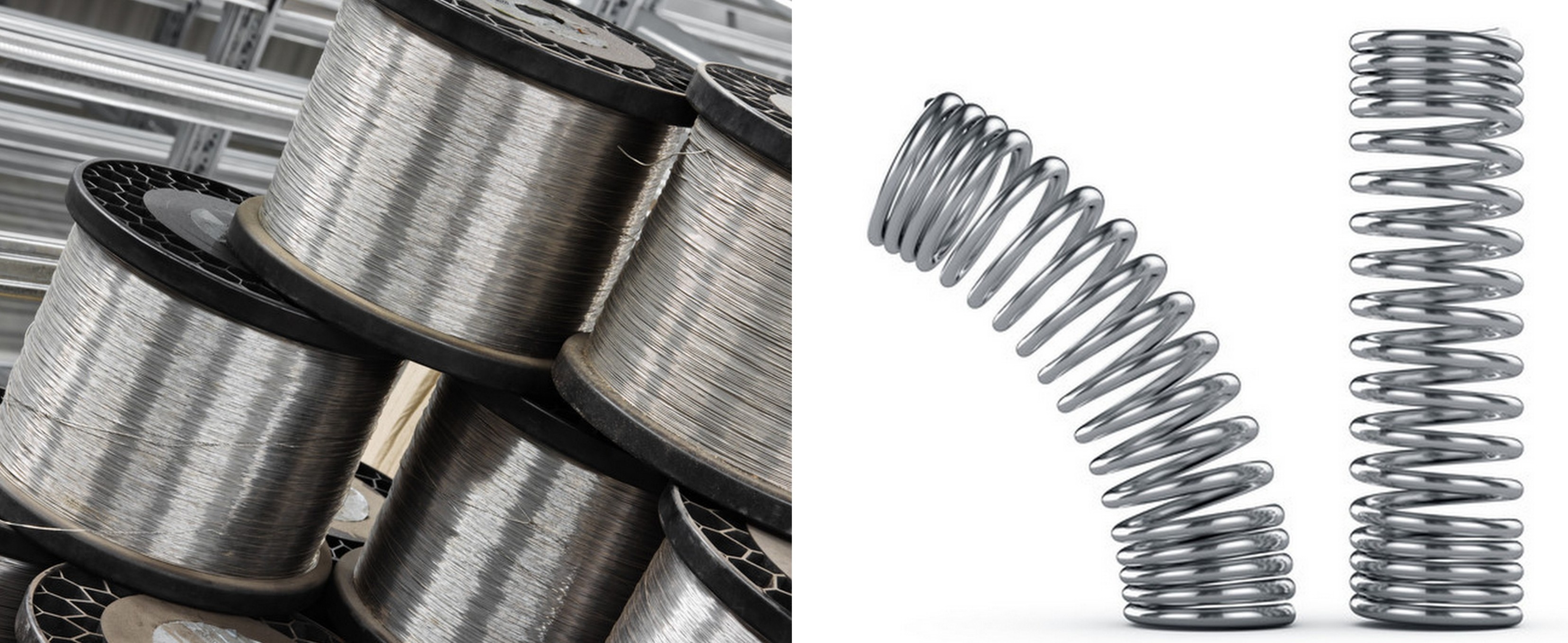 We are always increasing our product range here at BS Stainless to make sure you have got reliable access to the widest selection, facilitating your work to the most professional standard. We have recently added a new range of spring wires to our diverse and extensive product portfolio, offering solutions to a wide range of industries.
As with our entire product range, our focus is on delivering products of the best, most consistent quality, allowing you to get the job done without hassle. Our range of spring wire is no exception and offers guaranteed tensile strengths to ensure continued forming capability throughout, surface finishes and soap coatings to help with lubrication when spring-forming (essential when using high-speed forming machines) and cast/helix to ensure the optimum product performance.
Obtaining the Properties
Our stainless steel spring wires are precision cold-drawn, imbuing them with a tensile strength that is maintained even when the operating temperature gets up to 250°C. With reduced stress levels, the springs can be used at temperatures of up to a scorching 450°C. No extra protective coatings are required as stainless steel has such good anti-corrosive properties and so is ideal for use in locations where replacement and/or maintenance is a problem.]
Common Grades
302 - (typically 18% chromium and 8% nickel content) a good general-purpose grade with good tensile properties and high corrosions resistance

316 - (higher nickel content than 302 and with added molybdenum) offers a greater corrosion resistance but at the cost of a 15% tensile strength reduction compared to 302

17/7 - (17% chromium and 7% nickel content) similar corrosion resistance to 302 but with added heat resistance and strength. Once formed, these springs are usually heat-treated to further improve tensile characteristics
Our range of stainless steel spring wire has been increased and you can now obtain sizes from 4.06mm down to a tiny 0.3mm, all of which conforms rigidly to EN10270-3 specification. Stocked as catch weight coils, the wire can be supplied in a selection of other packaging types and delivered to you the very next day in the UK. As with all of our products, worldwide shipping can be quickly arranged.
Get all the information you need about our stainless steel spring wire by clicking here. BS Stainless - your partner for stainless steel.