Stainless Steel Coil: 3 Reasons to Buy at BS Stainless
As a leading independent stainless steel suppliers, we offer the widest range of products and components to a diverse customer base.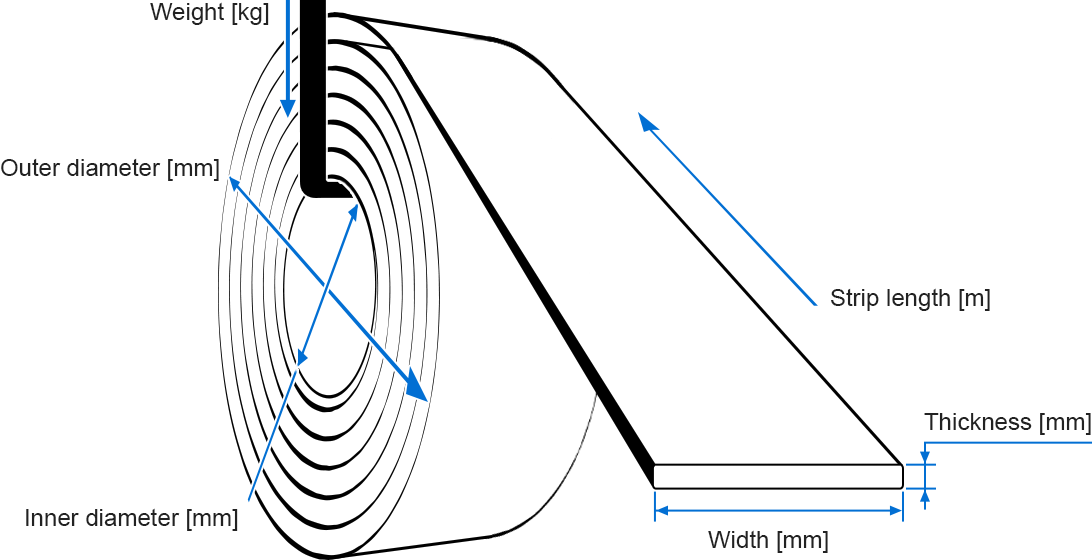 One of these products is precision-slit stainless steel coil which, with a full complement of product options, is designed to meet the demanding requirements of a range of industries and applications.
The features and benefits of our stainless steel coil are many and, amongst several others, include:
Quality
As with all of our products, stainless steel coil is supplied with strict adherence to the specifications of our comprehensive ISO 9001 2015 accreditation. Our materials are sourced from mills with the best reputation and everything is absolutely guaranteed to be fit for purpose. Our many years of successful, practical experience have resulted from an ever-growing reputation for providing products that meet professional demands, every single time.
Versatility
A complete selection of customisable options is available from metal grade, size, form and surface finish. We specialise in fulfilling bespoke orders and can easily produce stainless steel coil to individual specifications as required. Our coil is widely used across industries from catering and healthcare to automobile construction and stainless steel banding applications.
Safety
Our unique safe-edging process makes stainless steel coil so safe to use that protective gloves are not required. The coils are lightweight to ensure transportation can be easily and safely achieved, wherever the coil is used.
On our website, you can also find our convenient Coil Calculator, which allows you to immediately calculate the approximate weight, length, width or outside diameter of coil required for your project. Simply enter the known parameters and let us do the rest!
There are lots of different types of stainless steel coil available and our skilled technical team are highly-experienced in helping our customers select exactly the right material for the current job at hand. Available types include:
Traverse-wound coils
Pancake coils
Stainless steel strip (cut to bespoke length)
Banding
Contact us now and let us guide you through the array of available options from our range of professional-quality stainless steel coil.