Some Like it Hot...
When we think of insulation, we almost always associate it with keeping warm but it is also widely used at the other extreme of temperature to prevent machinery becoming too warm. Mechanical insulation, in the form of metal jacketing, is the preferred method across a diverse, large and ever-growing number of different industries, making sure that people working around very high or low temperature equipment are kept safe and the equipment itself functions optimally.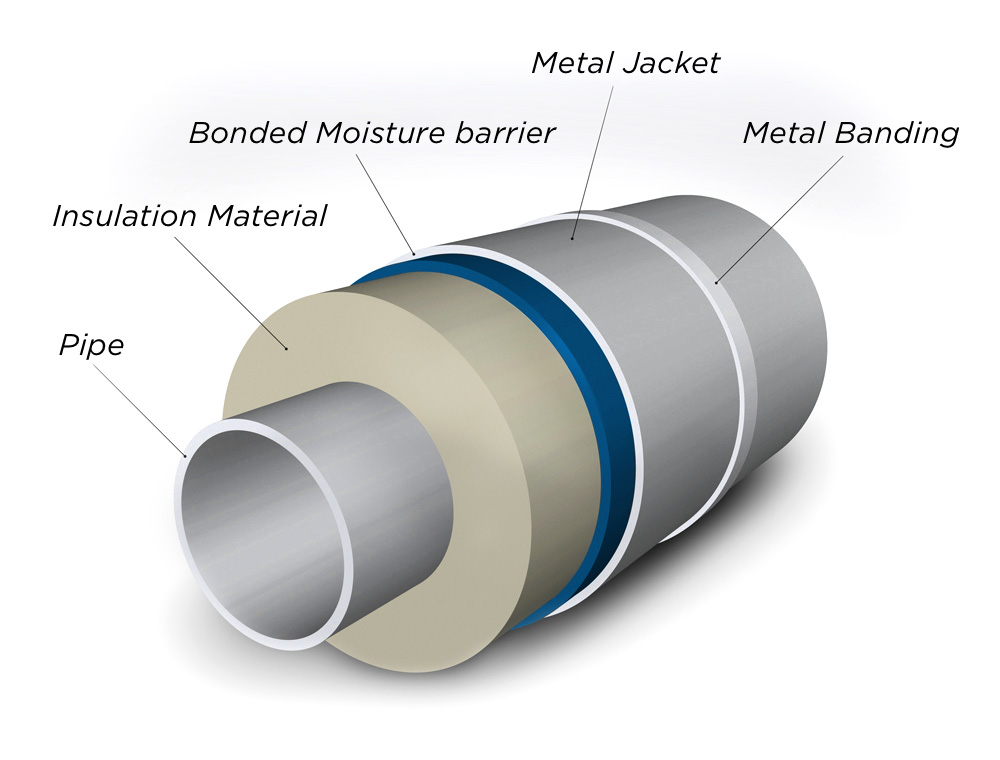 Mechanical systems that work at extremely low temperatures have a pressing need to reduce Water Vapour Transmission (WVT) and control condensation with millimetric accuracy; these factors can be affected dramatically by the insulation style, installation method and any vapour retardants used. Stainless steel is ideal for jacketing such systems as its performance is unimpaired at extremely low temperatures and it is strongly resistant to corrosion. Widely used in the processing and distribution of foodstuffs, mechanical insulation is also a major feature of LNG extraction, processing, storage and transport facilities.
Moving right up to the other end of the scale, we find the high-temperature systems - process lines, steam pipes at high pressures, engine exhausts and a host of equipment involved in the petrochemical industries. Some of these vital systems reach a blistering 1500°F and must therefore be equipped with the safest, most efficient insulation to ensure safety and prevent any impact of productivity. Once again, the myriad qualities of stainless steel make it the perfect metal to withstand such harsh conditions even as it enhances thermal values.
The ancillary products used to support metal jacketing insulation systems (screws, rivets, stainless steel banding and many more) are all available from BS Stainless and we ship our products to all four corners of the globe. An array of major projects with global significance and budgets in the billions choose BS Stainless to provide the full complement of products to facilitate the safe, efficient and cost-effective installation of metal jacketing systems, proof of the sheer quality of our products and impeccable customer service.
Some like it hot and some like it cold but at BS Stainless we prefer the Goldilocks approach — we want it just right! What's your project? How can we make it better? Get in touch and let us know.