The best system for Industrial Insulation jacketing, cladding or lagging of pipes is Metal Jacketing. The system is designed with the intention of using insulation materials as the primary barrier to the flow of energy with metal jacketing as the outer cover, secured with stainless steel banding and seals.The jacket is used for a variety of reasons including keeping materials dry and damage free, enhancing the appearance and in some instances fire protection. A key factor for metal jacketing is also the prevention of CUI (Corrosion Under Insulation).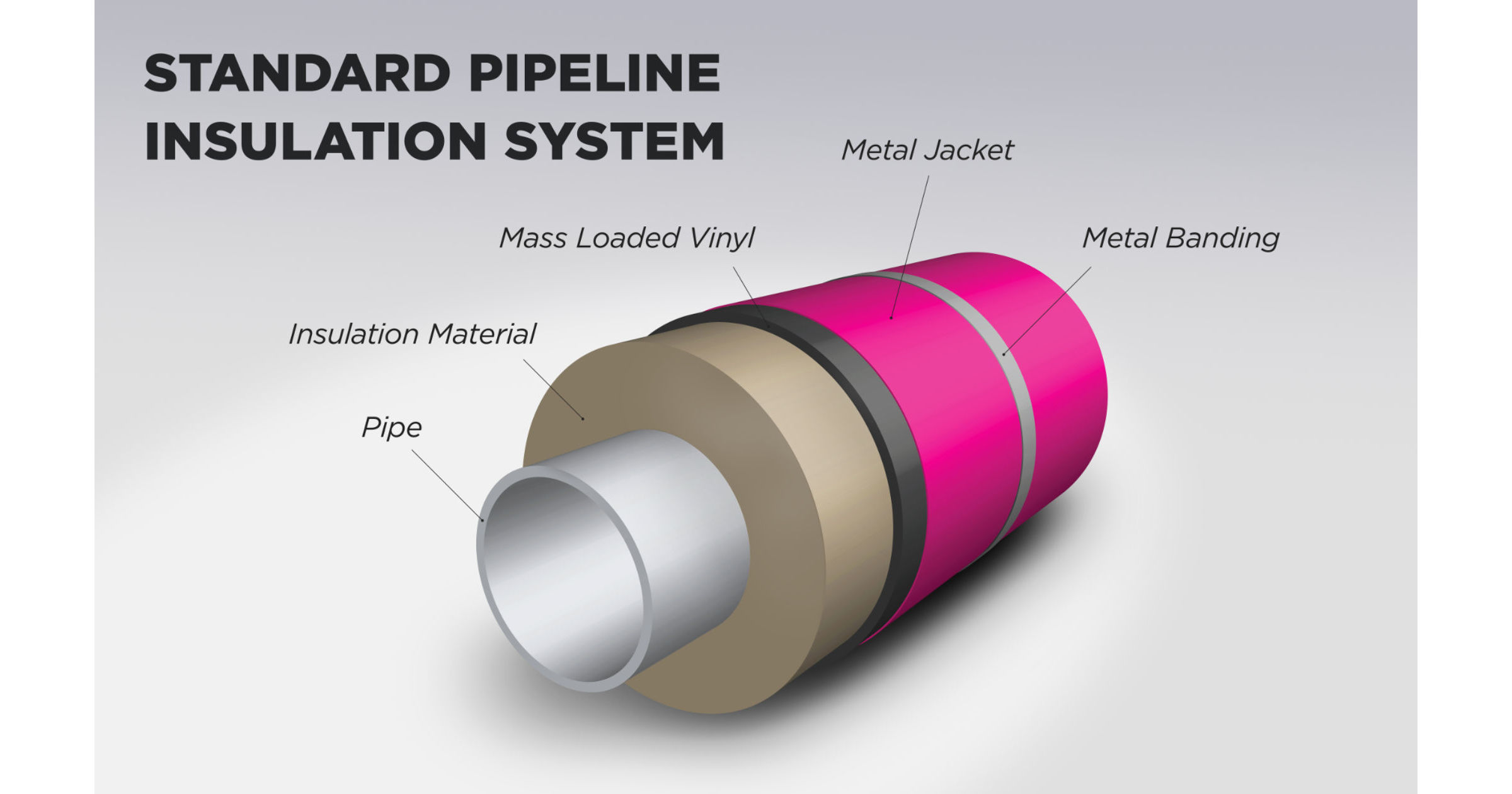 Our metal jacketing can be supplied in a range of materials including Stainless Steel, Aluzinc, Aluminium, and Aluminized steel, its ideal as a pipe insulation jacket. We supply metal jacketing that further enhances the traditional system by reflecting heat away CoolMet® a PVDF coating will reduce the temperature gradient from outside to inside. SoundMet® a product that combines the strength and durability of steel, with the sound barrier of Mass loaded vinyl into one labour efficient acoustic barrier by creating a laminate product.
As an alternative to a paint system, we can also offer the ultimate outer barrier in Tedlar® (PVF) coated metals from our TedMet brand. All our metal jacketing can be coated on the underside with DryMet® our three layer co-extrusion of polyethylene and Surlyn® to create a moisture barrier also described as a Polyfilm. If no coating or barriers are required we can supply stainless steel metal jacketing in coil or sheet form. All our metal jacketing is produced in line with international standards such as ASTM A167 / ASTM A240 or EN 10088-2 manufactured in the UK using our innovative technology for laminates which when combined with the metal meet standards such as ASTM C1729 and ASTM C1767. We supply our metal jacketing within the scope of our ISO 9001 accreditation.
Our metal jacketing meet the latest ASTM standards for aluminum jacketing ASTM C1729 and for stainless steel jacketing ASTM C1767.
To see our in house factory application of moisture barrier in action watch the video here