Stainless Steel Strip Coil of World-Class Quality
With countless uses across the spectrum of industry, stainless steel strip coil is an extremely versatile material. Among many other applications, strip coil is used to manufacture such diverse items as surgical instruments, flexible tubing, cutlery, filtration devices, springs, heating elements and heat exchangers.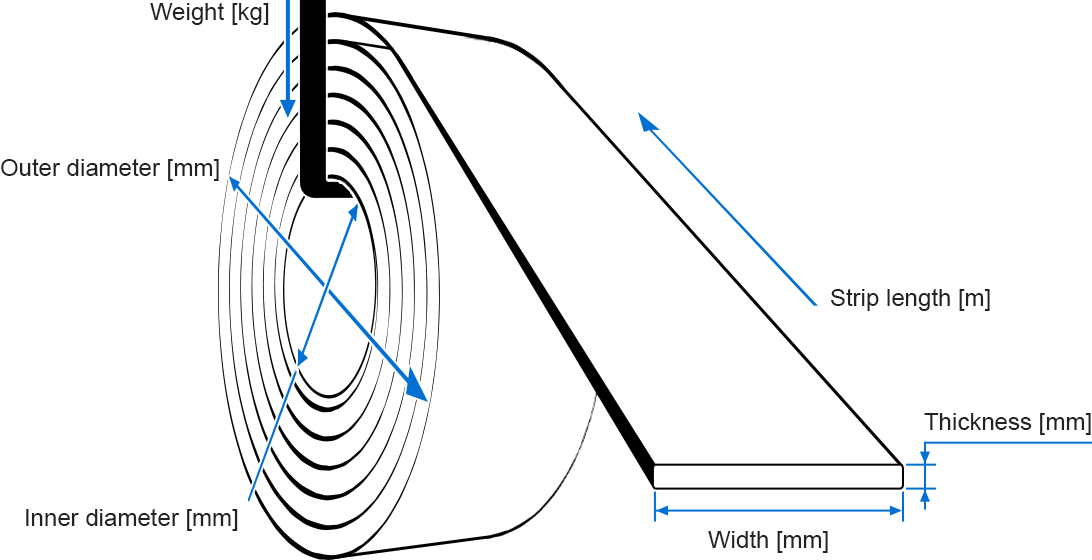 Whatever stainless steel strip coil is used for, it is essential that the metal is of the highest quality and that slitting has been carried out to the most precise and accurate tolerances. When you purchase from BS Stainless, both of these critical requirements are guaranteed to be met.
To create a strip coil, slabs of stainless steel are first subjected to a process of conversion in what is known as a Z mill. The wide coils that result, which have a typical width of 1,250mm or slightly wider, are referred to a 'mill edge coils'.
BS Stainless process mill edge coils by slitting them into strands. After this process, the stainless steel forms a batch of coils that have been taken from the 'mother coil'. These coils are usually called strip coils but can also be variously referred to as slit coils, banding or strips.
All of our stainless steel strip coils are produced in house at BS Stainless, using our state-of-the-art slitting lines. We then supply the material in the UK, Europe and beyond, all under the scope of our ISO accreditation, guaranteeing that the material is of consistent premium quality.
As one of the largest and most highly-renowned producers and suppliers of stainless steel strip coil, BS Stainless can rapidly supply all types, sizes and grades, along with a selection of professional finishes. As with every product we supply, clients are guaranteed to enjoy the most competitive price on the market.
We specialise in working to the exact specifications required by each client. Our collection includes a variety of different options, such as deburred edge coil for improved safety, lightweight coils to enhance handling and efficiency along coloured coils to suit colour-coding systems and offer increased aesthetic value.
A free coil calculator is available to use on the BS Stainless website, helping you to calculate accurate coil diameter, length and width requirements. For further information about stainless steel strip coil from BS Stainless, please do not hesitate to contact our expert technical team.