SpeedBand - the faster way to install banding
Overview
SpeedBand is stainless steel banding pre-cut and ready to use. Supplied cut to fixed lengths with a wing seal ready attached. This means a big reduction in labour time, safer with no cutting required, reduced waste and the wing seal already in place. The join of the metal is also much stronger than could be achieved by hand to secure the wing seal in place.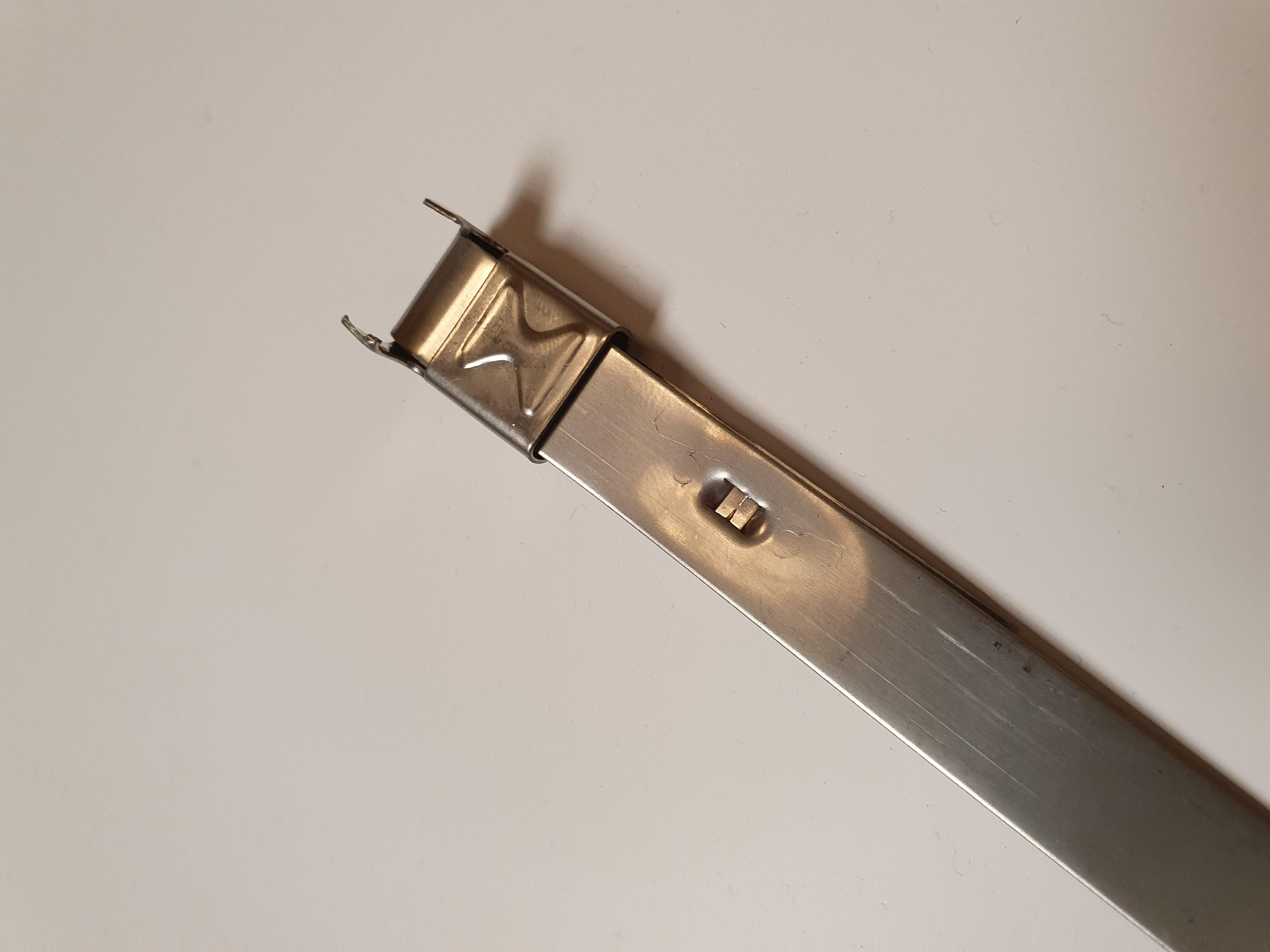 Typical banding install would require unrolling of the band, measuring then cutting to length. The band is then thread through the wing seal and the band bent by hand over to hold the wing seal, this fold is flatter with SpeedBand. With SpeedBand this labour intensive process is speeded up saving almost 30% of time, no need for a tape measure or cutting tools. With every length custom produced to meet standard pipe OD's, this means zero operator error and waste band is eliminated.
SpeedBand can be produced in various thicknesses, finishes , or grades. Standard widths are 13mm (1/2") and 19mm (3/4").