A World of Welding Wire
One of stainless steel's major uses around the world is for forming welding wire, a component used across industries as diverse from each other as catering and medicine to aviation and shipbuilding. Securely and permanently fusing two metal surfaces together to create solid foundations for various machines and their components, among other things, stainless steel welding wire must be chosen for its quality, which can be proven by sourcing it from a company with an impressive global track record such as BS Stainless.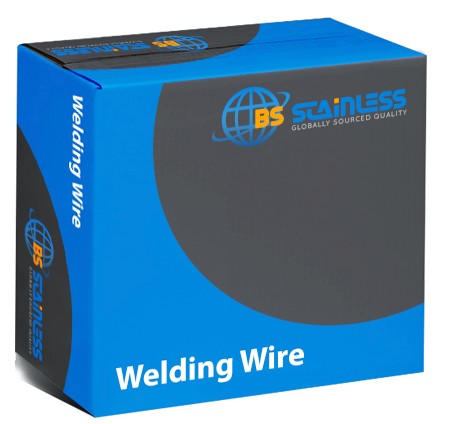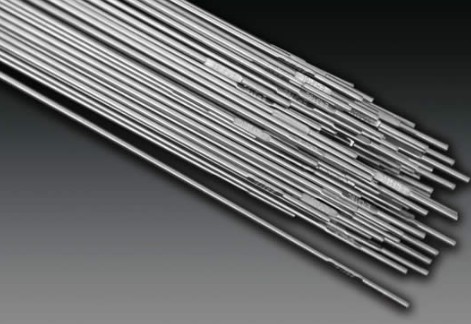 As the product that must securely and durably hold much larger, heavier components together, it is therefore essential for quality, health and safety that suppliers of stainless steel welding wire should always be able to prove that their product has undergone strict and exacting official laboratory and in-the-field testing to prove its consistent quality.
Trusted, respected and renowned suppliers like BS Stainless maintain detailed and transparent information on all accreditations of our stainless steel welding wire, including of the most recent legal requirements, all of which have combined seamlessly with our dedication to innovation and the very highest levels of customer services over our many active years of work to allow BS Stainless to achieve, maintain and further its impressive and successful growth into a world-renowned and indeed world-class producer and supplier of stainless steel in its infinite array of forms.
TIG (Tungsten Inert Gas) and MIG (Metal Inert Gas) are two dissimilar processes; it is these processes, not the type of wire, that give rise to the terms TIG and MIG to refer to the stainless steel wire necessary to the welding process. Originally purely a manual welding method, improvements in TIG and MIG welding mean that over 60% of the various industrial processes it is used for are now carried out by robots.
TIG wire shows impressive arcs of stability and is also renowned for the high quality of the results it produces when used exactly to the supplied specifications and instructions. Diversely used for applications across industry. MIG welding applies an effective, consumable and completely continuous wire electrode as the job progresses, acting as both electrical arc and filler material.
We always have standard sizes and grades of stainless steel welding wire in stock, along with more specialist wires made from materials including steel (mild, duplex and aluminium), low alloys and nickel. A speciality of BS Stainless that makes us stand proudly out from the competitors is our ability to negotiate any bespoke order, creating personalised selections of lengths, widths, grades, weights and more, in infinite combinations. From companies ranging from small, independent local businesses to major international construction engineers, BS Stainless treat every customer with the respect and attention they deserve, a fact often highlighted to our flattered customer service team!
Another jewel in our crown (which is of course made from the highest grade of stainless steel and decorated with our innovative and patented EcoSeal wing seals!) is our online shop delivery service which, dedicated, reliable and completely free of charge for orders exceeding £50 in value, exclusive of VAT. For the vast majority of areas in the UK, delivery will take place just 48 hours (or sooner) after ordering though some more remote locations, such as the Channel Islands and the Highlands of Scotland may take slightly longer as we organise the best route to take to deliver directly to you as fast as we possibly can. Our standard pricing tariff is available to view on the website and customer feedback has been very positive on the extremely low costs of delivery to even remote areas. Specialist services, such as deliveries outside of the UK or on Saturdays, can be arranged for a nominal extra charge.
If you are involved in the raw-material buying department decisions of an industry that uses stainless steel in any of its myriad forms then contact BS Stainless today and find out for yourself just how competitive our bulk order quotes can be, gaining you valuable credit at work for being such a wise buyer. Just need a few bits and bobs or a DIY-Enthusiast? Head on over to our online store where you can access a large and ever-growing range of stainless steel sheet, Aluzinc products, the Bandfix Stainless Steel Band Family (exclusive to BS Stainless), screws & nails, stainless steel strip coil and a comprehensive selection of required accessories.
Call BS Stainless whether you are contacting us from Blackburn or Beijing. We guarantee to offer the right solution for the unique requirements of your particular company, from stainless steel welding wire to stainless steel banding and beyond.