The Company
BS Stainless Ltd
BS Stainless was established in 1998 and quickly began to build an impressive reputation in the stainless steel industry. Our strategy has always involved the development and expansion of the company organic growth and an expanding product portfolio heralded our relocation to Bamber Bridge, close to Preston in the north-west of the UK in 2013.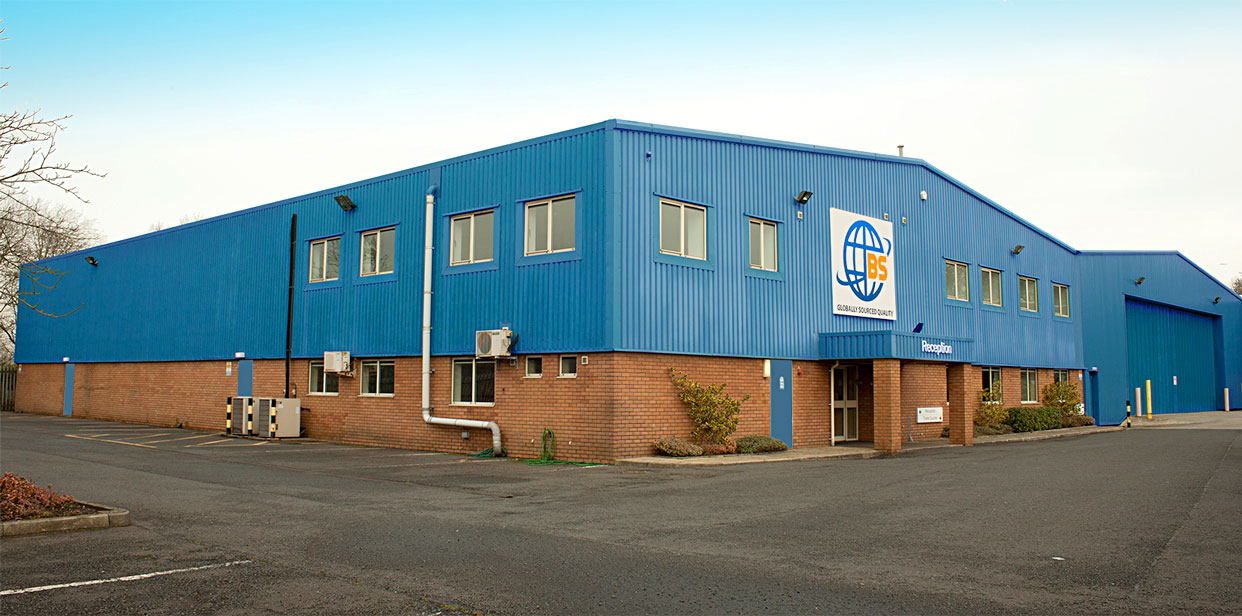 The BS Stainless head office, manufacturing and distribution centre is an international hub, from where our talented staff expertly control all processes from manufacturing and sales to distribution and logistics. Bamber Bridge, with its close links to major motorway networks, is the ideal location for our premises and, from here, we can offer fast, reliable access to our huge stock of stainless steel wire, banding, edge-dressed coil, metal jacketing, sheet, plate, blanks, accessories and more.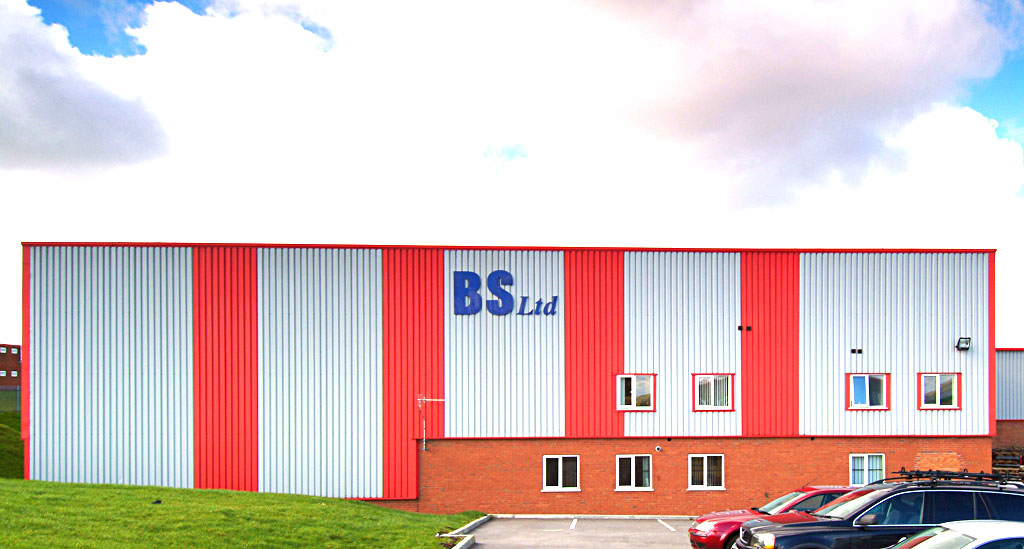 As one of the London Stock Exchange Group's "1000 Companies to Inspire Britain", BS Stainless have grown to become a leading stainless steel manufacturer and supplier and is now the UK's largest distributor of stainless steel wire. By maintaining key values of quality and service, our company have become the supplier of choice in more than 40 countries, a number which continues to grow as we expand into exciting new international markets.

The oil and gas market are one of the industries we work particularly closely with, supplying stainless steel products for mass transfer, refinery,gasket and thermal insulation applications. We regularly attend exhibitions including LNG and Gastech: we have exhibited in Amsterdam, London, Seoul and Singapore in 2017 will exhibit in Tokyo for Gastech Japan. Our newly developed products Soundmet® , Tedmet and Coolmet®, the result of a unique partnership between BS Stainless and Sheffield Hallam University, are set to revolutionise the LNG metal jacketing industry. With a uniquely developed lamination line, handling 5 tonnes coils allowing lamination of various coatings to one side or both sides of coils simultaneously including mass loaded vinyl, Polyethylene and Surlyn and also Tedlar® (PVF).
Continued investment in stainless steel stocks enables BS Stainless to supply an unrivalled array of stainless steel products for immediate worldwide delivery. We also provide a full complement of custom services including those made from special grades (Duplex to 904L in plate, wire, or sheet) and can create bespoke products such as sheared-to-size stainless steel plate, shaped wire and specialist nails or rivets. In-house deburring and edge dressing of stainless steel coil and blanks, designed to improve safe handling, is immediately available and a range of additional in house processing techniques such as slitting, rewinding, cut to length, acoustic barrier, moisture barrier and edge preparation guarantees the perfect solution every time.
Combining high-quality materials with competitive pricing is the BS Stainless trademark and our impressive global supply base means that we are confident of our consistent ability to provide a solution. Any product not in stock can potentially be manufactured or sourced from our extensive, trusted, and approved network of trading partners.
As technology changes, demand for a more diverse product range increases. To meet this demand, BS Stainless offer a collection of alternatives to stainless steel including Aluzinc, an aluminised steel. Finished products, such as stainless steel rivets, screws, expansion springs and toggles are also more in demand, these include Duplex self tapping screws and 100% waterproof stainless steel rivets both unique products. BS Stainless continue to expand our product range in order to maintain our position as a leading independent stainless steel supplier to the world.
Reaching out to users who required smaller quantities of stainless steel products such as woodscrews, nails, and stainless steel welding wire, BS Stainless launched an online shop to our website in 2013. Also providing access to our own Bandfix® family of stainless steel banding and sign fixing equipment (which includes buckles, toggles and tensioning tools), the shop was an immediate, unprecedented success and now a dedicated website - www.bsfixings.uk - has been launched. New products are being added to the website all the time, including Tamtorque sign clamps, Hi- Torque hose clips, door hardware and building fixings.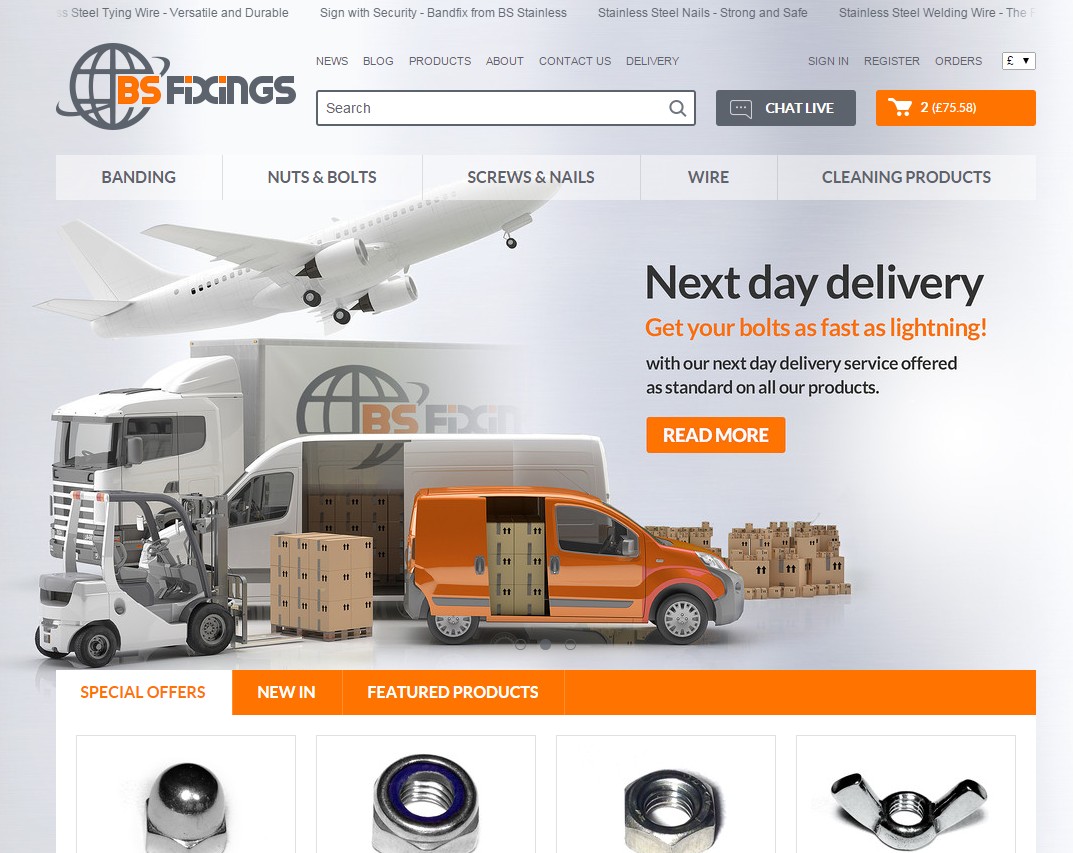 BS Stainless is a Quality-Assured company and all of our systems and products comply fully with ISO 9001:2008. We are also members of the British stainless steel association (BSSA) that enables us to provide enhanced technical support. BS Stainless are also members of the British Chambers of Commerce.
We are here to work with you and offer a supply solution that fully meets your needs.